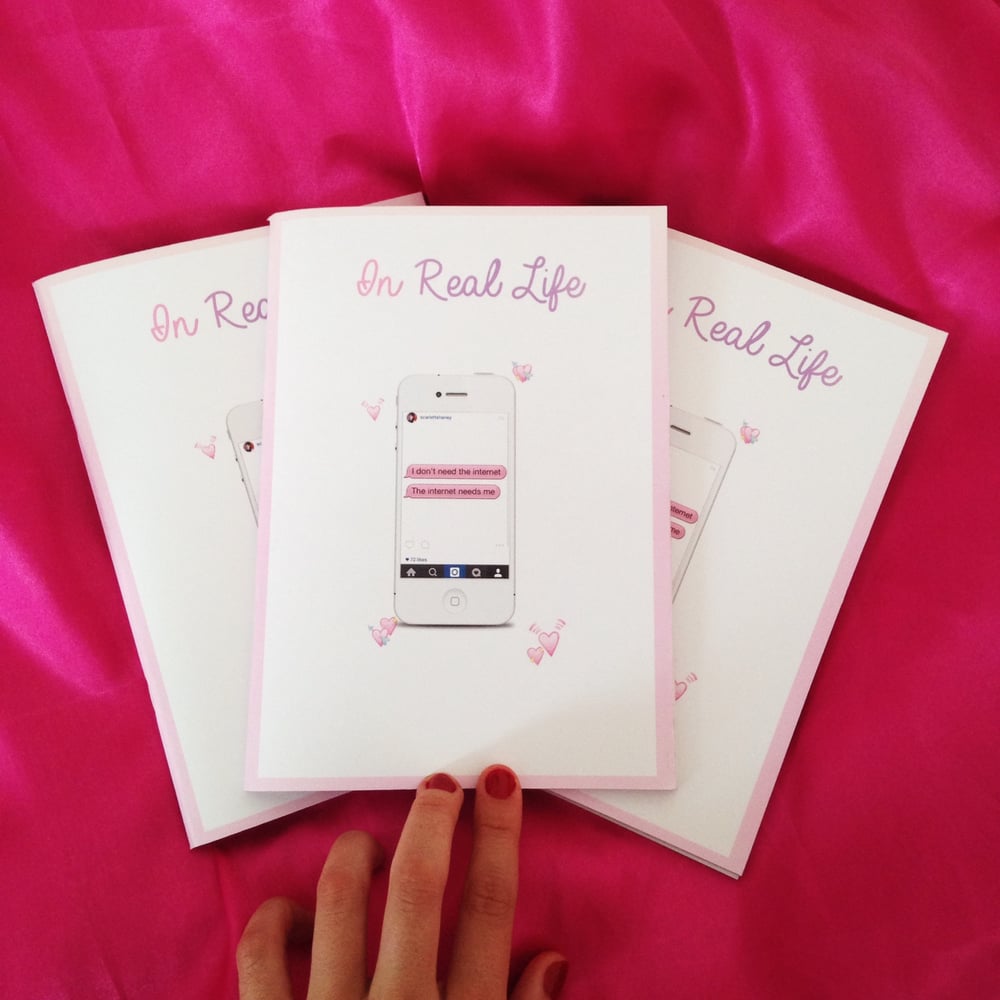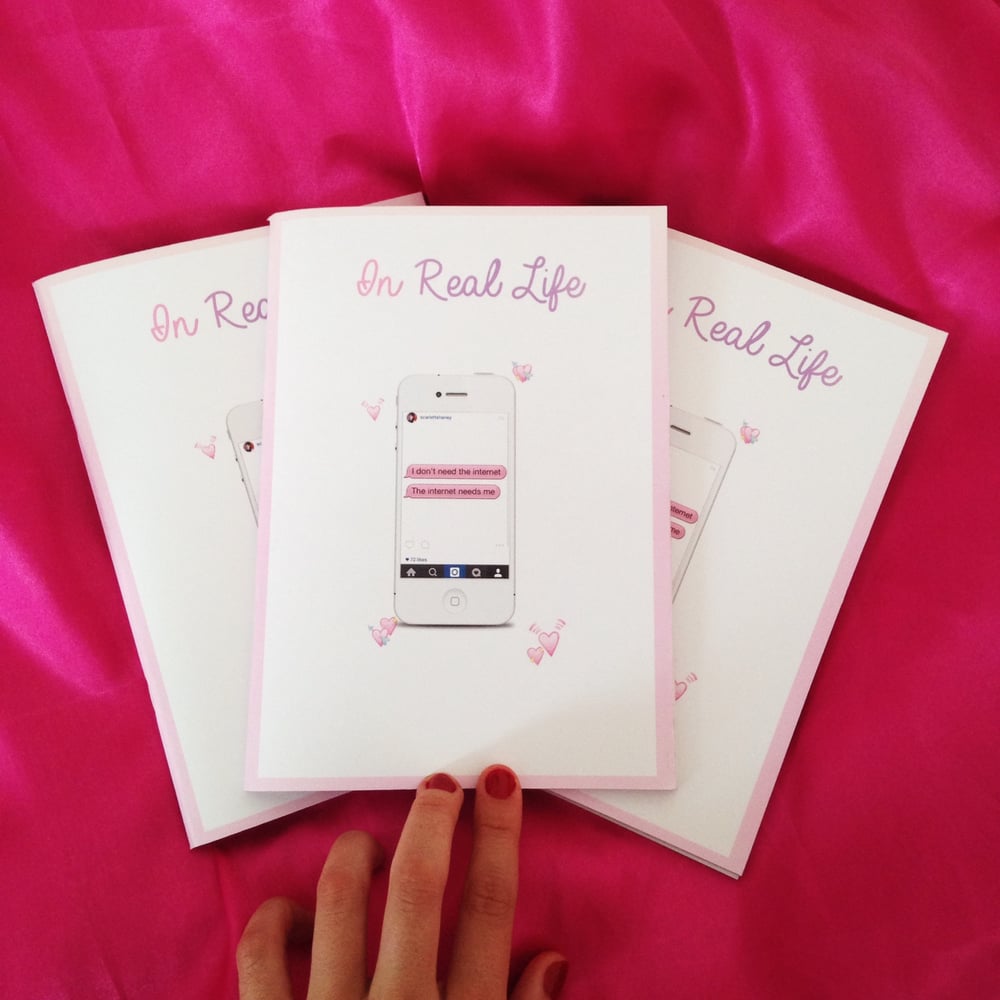 In Real Life Zine
£5.00
48 page full colour photographic zine.
£5 + £1 P&P (UK)
Can be shipped worldwide too!
Zine produced for my Final Major Project in BA Fashion Photography @ London College of Fashion. Featuring Maisie Cousins, Donnika Anderson, Liv Thurley, Hannah Hill (Hanecdote), Sasha Cresdee, Natasha Lall, Ione Gamble, Lizzie Farrell (Glacier Girl) & Mia Magnolia Kingsley. Exploring the way in which young women perform femininity and curate and construct identity online.
See more @ www.scarlettshaney.com
www.newhive.com/scarlettshaney/inreallife